The #1 way to grow your business
GET REVIEWS VIA TEXT OR EMAIL
Automatically collect reviews to Facebook, Google, TripAdvisor, and more with ReviewOur.Town!
Choose from over 150 review platforms to encourage your customers to give their valuable feedback, via text, email, or more.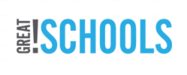 Check YOUR Reviews Instantly
Our review system can send your customers a customized text that asks them for a review. 
You can suggest your favorite review platform, there by building up the one you need more reviews on.  You get a report of how many people clicked the link to review but didn't leave a review. The system can also send a follow up text as a reminder.
Have you been collecting emails from your clients, but aren't actually sending emails? 
You aren't alone. Although email marketing has a great ROI, it is time consuming and many businesses don't keep up with regular email efforts. Use our review platform to easily benefit from the emails without having to do any extra work!
Use our embedding widgets to encourage reviews anywhere and everywhere.
Add your review request snippet to your email signature. Add a widget or a button to your website. Print your custom QR code on a business card or a poster. Or, simply link directly to your custom reviewour.town link. It's all about reviews, baby.
Display Your Reviews on Your Website
Another important feature is the ability  to display all your reviews on your website, or even filter to show only the best reviews. 
Some examples of the reviews feed in real life:
$30/month
No contract
No commitment
$99 set up fee
Request reviews via text, email, or web
Customize your review request page
Choose from over 150 review sites
Pre-empt negative reviews before they are posted
Automate sending of review requests
Upload customer info in bulk
Add individual customer info using quick form
Track who clicked on the review link
Auto-monitor review sites for new reviews
Get review alerts based on custom criteria
Auto-share positive reviews through social media
Stream your latest and greatest reviews to your website
Choose what level of reviews stream to your site
Add Facebook Pixel to remarket to happy customers