The #1 way to grow your business
GET REVIEWS VIA TEXT OR EMAIL
Automatically collect reviews to Facebook, Google, TripAdvisor, and more with ReviewOur.Town!
Choose from over 150 review platforms to encourage your customers to give their valuable feedback, via text, email, or more.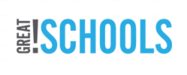 Check YOUR Reviews Instantly
Our review system can send your customers a customized text that asks them for a review. 
You can suggest your favorite review platform, there by building up the one you need more reviews on.  You get a report of how many people clicked the link to review but didn't leave a review. The system can also send a follow up text as a reminder.
Have you been collecting emails from your clients, but aren't actually sending emails? 
You aren't alone. Although email marketing has a great ROI, it is time consuming and many businesses don't keep up with regular email efforts. Use our review platform to easily benefit from the emails without having to do any extra work!
Use our embedding widgets to encourage reviews anywhere and everywhere.
Add your review request snippet to your email signature. Add a widget or a button to your website. Print your custom QR code on a business card or a poster. Or, simply link directly to your custom reviewour.town link. It's all about reviews, baby.
Display Your Reviews on Your Website
Another important feature is the ability  to display all your reviews on your website, or even filter to show only the best reviews. 
Some examples of the reviews feed in real life:
$30/month
No contract
No commitment
*No set up fee

*For a limited time, we will complete your entire system set up for free! Sign up now!
Request reviews via text, email, or web
Customize your review request page
Choose from over 150 review sites
Pre-empt negative reviews before they are posted
Automate sending of review requests
Upload customer info in bulk
Add individual customer info using quick form
Track who clicked on the review link
Auto-monitor review sites for new reviews
Get review alerts based on custom criteria
Auto-share positive reviews through social media
Stream your latest and greatest reviews to your website
Choose what level of reviews stream to your site
Add Facebook Pixel to remarket to happy customers
What do I need to get started?
Once you have signed up for an account, we will contact you to set up your account(s). Our system will find your business based on your Business name, phone number, and zip code.
Ideally, you will need your business to already be searchable on the web. However, if you are a new business or not listed in Google yet, you can set up a free Google My Business account or Facebook page to get started. 
Depending on the review platform you desire to use,you may be able to respond to the reviews.  This will require that you set up an account with those sites.
We can set up your Google My Business or other account sites for a fee. Contact us if you need this service.
What review platforms do you offer?
We have partnered with the #1 review management software company to provide over 150 review platforms you can link to from your review request page. Here is a full list:
Can I have multiple profiles under my business?
It is common for businesses such as law firms, insurance agencies, real estate, or financial advisers to have one location with multiple individuals.
You may choose to have your reviews gathered under your brand name, such as "Harris and Cooper Law Office" and let each lawyer have their own account. In this way, you can track the satisfaction of each individual lawyer, yet all the reviews are attached to your single location.
Each profile would require a subscription. You can choose to purchase all the profiles your firm would need at one time, or individually as needed. You can also send the link to purchase a profile the individuals that need it and they can pay for it individually, yet it will be under your account.
Who sets up my profile?
For a limited time, we will set up your profile for you at not extra charge. We will be charging a set up fee in the future, so get your account set up now!
Can I add reviews manually?
If you have reviews from your own website, review sites that aren't supported, or testimonials that you have collected offline, you can enter them into the system.
This is helpful for easily displaying reviews on your website.
Why doesn't the whole review display?
In a nutshell, the reviews belong to the site they are entered on. To republish them in entirety could be considered breaking copyright law.
Here is the long explanation from the platform development company:
We operate our monitoring and streaming services with sensitivity to third-party review sites' interests and terms of service, as well as copyright law. To date, no publisher has contested our monitoring and streaming operations. If they were to do so, we would certainly hear their concerns on a case-by-case basis and take appropriate action. 

That said, we believe that accessing publicly-accessible content and re-publishing only snippets of that content with attribution and links back to the source respects the interests of the original publishers. We further believe that these default practices represent good Internet citizenship and a defensible "fair use" of the content. (From a copyright perspective, note that it's not generally the publisher but the individual reviewer who actually "owns" the content and grants the third party license to publish it.) 
How do I add my reviews to my website?
If your site is managed by Webcom Resources, we can take care of this for you.
If your site is managed by someone else or yourself, you can request the code snippet to include in your website by opening a ticket at https://support.webcomresources.com.
Can I use my own domain name?
You are automatically given the link of reviewour.town/yourbusinessname to request reviews from your customers. For local businesses, we recommend this link.
However, non-local businesses may wish to have a custom domain or subdomain for their own website. 
In order to use a subdomain, you need to create a CNAME record with your DNS provider to point the subdomain directly at the landing page on our infrastructure.
Of course if you have a domain name with Webcom Resources, we can complete this process for you.